CEO: It's Show Time
CEO Business Visits
---
Emden ALS Run Committee
John Robinson and Lori Lessen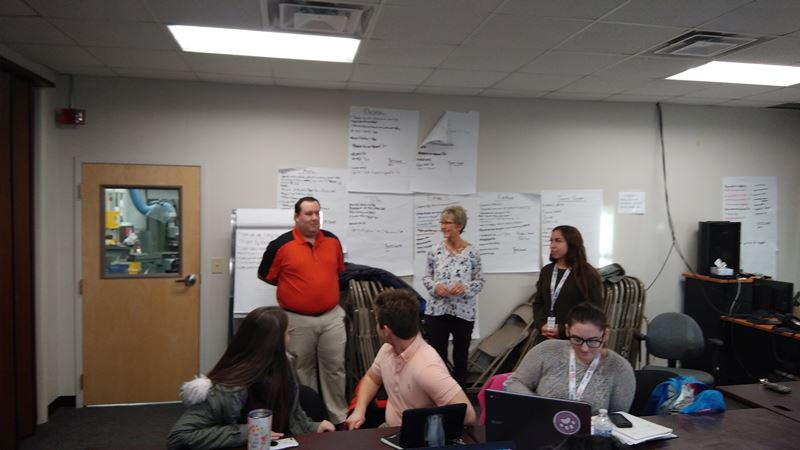 John Robinson the MC for the Trivia night, and Lori Lessen the chairman of the ALS run, came to speak to the group about planning and event day preparation. John talked about what should be announced during the event to promote sales and to guide people to certain areas of the event, like the silent auction. Lori spoke about how the behind the scenes errors may seem big, but to the event goers, they wouldn't even notice. As the chairman, she sees the hiccups that their event goes through, but does a great job of adapting to keep the event moving smoothly. 

---
Eaton Corporation
Eaton Leadership Team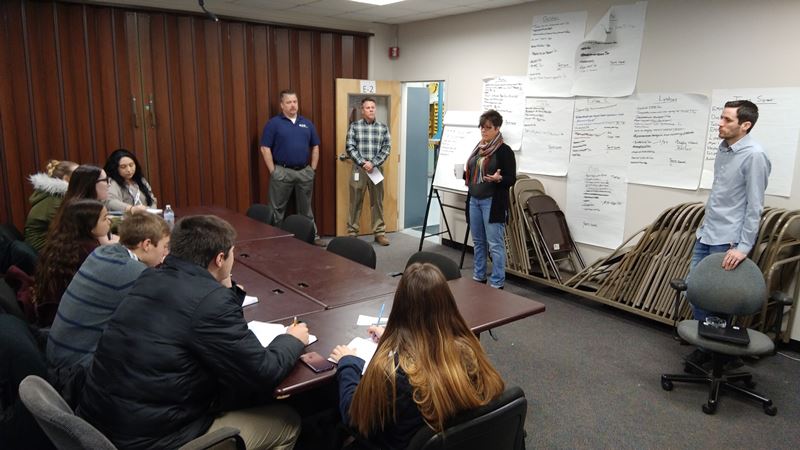 During the third quarter of the academic school year the CEO team has been fortunate to be stationed at Eaton. Wednesday the team was able to see just how massive and extensive of a plant Eaton is. The most notable parts of the tour was the impeccable organization and communication displayed throughout the entire building. Once the tour had ended, there was talk on programs and growth that was promoted throughout the company and with it an underlying theme of keeping things mapped out. When breaking down the product production into small parts, plant operations of a high caliber seem more and more feasible.
---
CEO Brains and Brawn Event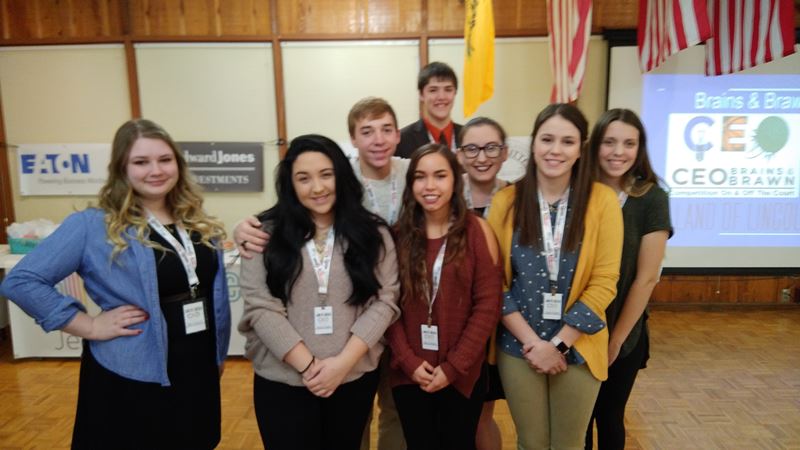 This past weekend the students finally completed their group business! The CEO Brains and Brawn Competition Weekend started off with a successful trivia night. The night included a silent auction, a DJ, and was catered by Lincoln College. The students had an amazing time, and they hope to see the trivia night carried on. The next day was the "Brawn" portion of the weekend. The sports tournament included dodgeball and basketball, and concession for the players! Many players asked if the tournament would be carried on next year as they had so much fun! All winning teams from both the Trivia and Tournament received a cash prize and the honorary CEO medals!!!
---