CEO: Homebound
CEO Business Visits
CEO Guest Speakers
---
Area Counselor Breakfast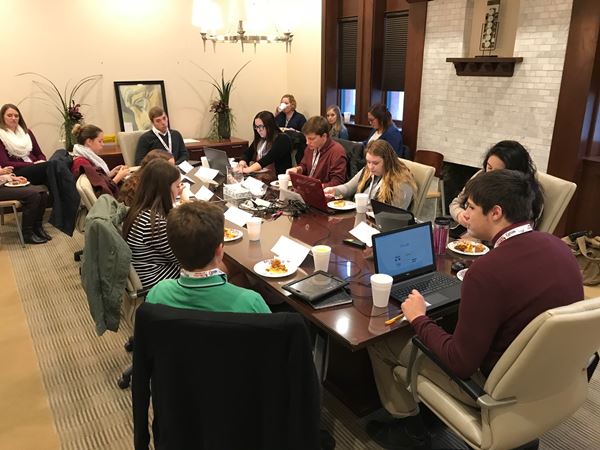 On Monday, the guidance counselors from all of the schools involved in the CEO program visited class to learn about the class and how it works. They were able to ask questions and gain additional insight into how the class operates. The counselors and students were involved in a team building activity. They were divided into teams and required to compete in a scavenger hunt. Not only was the scavenger hunt a great way to teach everyone to work together as a team, but it also helped the teams step out of their comfort zones and try to make connections. Overall it was a great way for the counselors and students to connect and promote CEO.
---
d-tails Dog Grooming
Kelly Aylesworth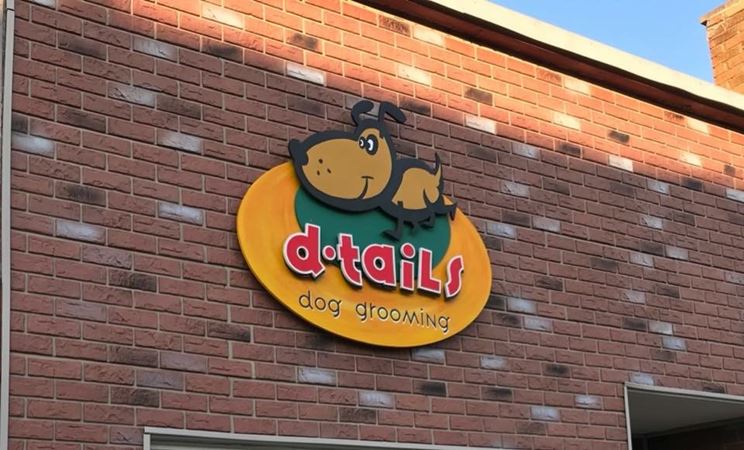 On Wednesday, the class visited Kelly Aylesworth at D'Tails grooming business in Mt. Pulaski. Kelly spoke of the steps she took and the obstacles she faced leading up to the beginning of business. She applied her creativity and social skills to create value within her community. Through various academic and work experiences, she found that being self-employed as a dog groomer would be most successful and efficient within the small town setting and within herself.
---
Stuart Solutions
Sarah Stuart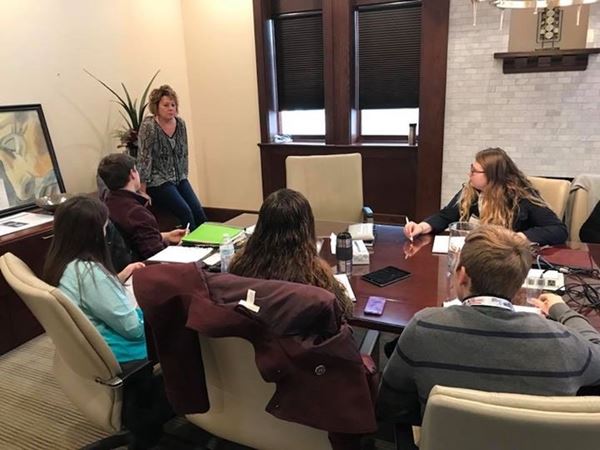 On Tuesday, Sarah Stuart came in to speak to the students. Sarah, CEO of Stuart Solutions, helped the students understand that success comes with hard work. Sarah had to adapt to a mainly construction profession in which men are usually the majority. Sarah is not afraid to speak her mind, and knows how to keep her customers happy. The lesson that the students held onto the most was to always network, no matter if the connection seems too small to matter.
We would like to thank Stuart Solutions for being a Land of Lincoln CEO investor
---
Student Journal Highlights for this week
Tuesday we had a business visit with Kelly Alyesworth. Kelly was very open with how the process of starting up her business went and what led her there.  Kelly told us about how she learned how to be a dog groomer by job shadowing for someone and suggested that we all try to work for someone else first before opening our own business. I think working for someone else is really important so that you can see how to run a business from an employee's point of view.

Talia Andrade
Sunday, November 26, 2017Learn More About Talia
The class started off the week with a breakfast with the program's counselors. We used this opportunity to answer questions and provide insight on the program from a student perspective. As a team building activity we participated in a scavenger hunt. Through this, we discovered the importance of working with your opponent and the success that can come out of doing so. We also realized how beneficial it can be to thoroughly follow instructions when taking on a new task. 

Emma Cooper
Sunday, November 26, 2017Learn More About Emma
---