From Plans to Progress
CEO Guest Speakers
---
SCORE
Paul Short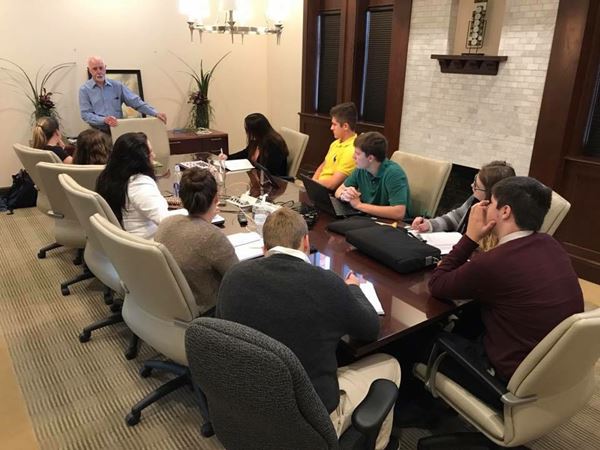 Thursday, the class was visited by Paul Short. He is a former bank employee who now helps people with their business plans. He came in to talk to the students about the importance of business plans and the important parts of a business plans. The students had a chance to present what they thought was a complete business plan and Mr. Short gave them advice on what to deliver on.
---
ME Realty
Seth Goodman, Diane Schriber, Gaynor Goodman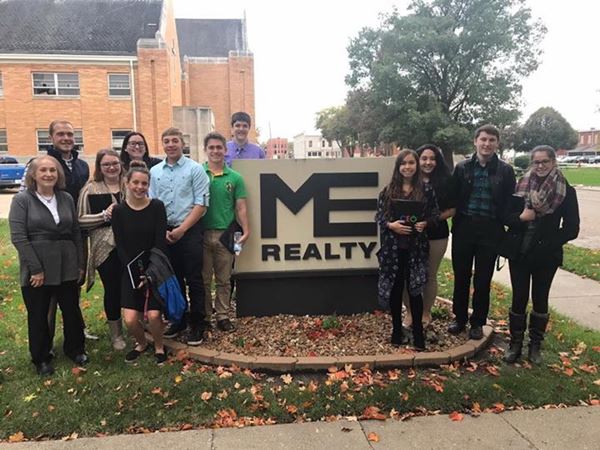 On Tuesday, the CEO team headed over to Me Realty and met with Seth Goodman and his team. The team was given a brief history on ME Realty. When speaking with Seth, he capitalized on a few points. He told the team to try and find something you really enjoy now; If you start young, the advantage you will have will be almost unfair. When you are faced with doubt, double down and rise above it. Concerning marketing, you must offer the best at the best price, and that platforms like Facebook have become overwhelmingly viable avenues. The last bit of advice that Seth offered was that owning your own business is hard work, and there is a lot of sacrifice to be had; however, there is no greater feeling than seeing your hard work coming to fruition.
---
Ed Dowling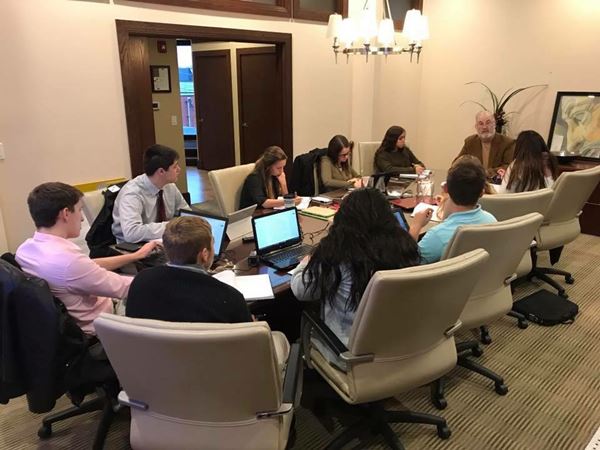 Ed Dowling shared with the the students the importance of investing and saving for retirement. It is imperative to start now. He said to think about the small things when starting up a business: like taxes and insurance. This ties into looking for a location as well; when looking for a location you need to think about taxes, rent, profits, and competition. Another important piece of information is that change is good, you need to change to improve margin, cut costs, and increase productivity. Employees will tell you how to best increase productivity.
---
Student Journal Highlights for this week
Tuesday, we made a cold walk across the road to ME Reality, meeting with Seth Goodman who is also the mayor of Lincoln! During his presentation, I learned that being successful on your own is possible. Also, I learned that anything is possible. Seth gave us a lot about himself, but it was all inspiring information.

"You can reach your goals if you try hard enough"

"You can take it as far as you want to"

Hayley Matson
Sunday, October 29, 2017Learn More About Hayley
Wednesday, we spoke with Ed Dowling. Ed shared many valuable pieces of information about the business world. He stressed the importance of knowing your costs and how to balance that with your pricing. Ed also reminded us not to be afraid of change, because it is always coming.

Emma Schoth
Sunday, October 29, 2017Learn More About Emma
The folllwing day we heard from Paul Short from SCORE. This was very relatable to the things we have been discussing in class lately. Paul serves as a business mentor, assisting those looking for guidance when dealing with financial arrangements. His advice and handouts were very helpful as he discussed with us the proper ways to go about forming a business plan. We realized later than acceptable, that we should have had a thoroughly constructed business plan at the very beginning of our lanyard business.

Emma Cooper
Sunday, October 29, 2017Learn More About Emma
---