CEO: Recreating the Experience
CEO Business Visits
CEO Guest Speakers
---
De Witt County CEO Steering Committee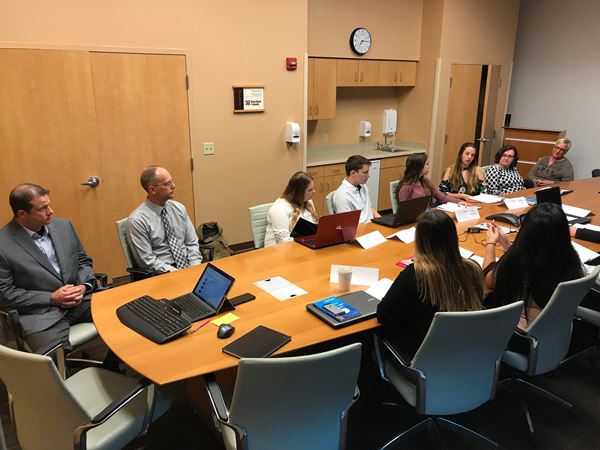 This week, the search committee for the future Clinton area CEO class came to see how the students function as a group. They were viewing the impact that the class can have on the students, as well as the impact it has on the rest of the community. Many asked questions about how the students felt about the program so far, and if they could see any changes in their character. Many agree on the fact that they have already become more socially proficient compared to how they were when they began the program. To their surprise, the students acted far more mature than the average high-schooler. The students left the committee with a sense of understanding, as well as excitement for their area's future.
---
Edward Jones
Christine Short
This Tuesday, the CEO class visited Edward Jones Financial Advisor where they spoke with Christine Short. Christine told the group of her process of beginning her career. She provided the class with beneficial advice regarding the importance of networking and community involvement. Christine appears to be very driven in the tasks she is given, as she takes on new challenges and learns from her mistakes. She has become an accomplished financial advisor by working hard and taking risks, serving as a model example of a successful entrepreneur.
---
Student Maid
Kristen Hadeed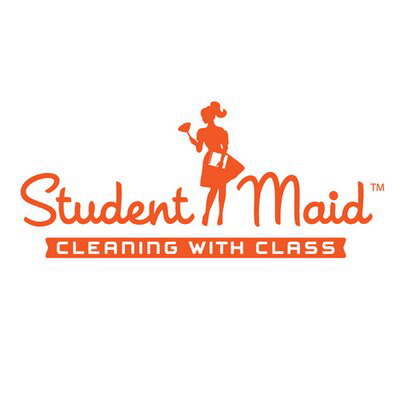 On Friday the CEO class watched an hour long interview of Kristen Hadeed, an entrepreneur of a cleaning company called Student Maid in Gainesville, Florida. She highlighted the importance of learning from your mistakes, and learning how to connect with others. Kristen had her share of failures, but she always used them as important life lessons instead of giving up after things didn't go her way. Kristen also has a book coming out in October of 2017, titled "Permission to Screw Up", that takes the readers through all of the failures she has had since starting her business.
---
Student Journal Highlights for this week
This week a group of steering committee members from Clinton came to see how we operate and to

get the gist of the class.  I feel like we made a lasting impression on the Clinton board members.

We went above and beyond to show them what CEO is all about. We also showed them that we

are a family, and we all speak with respect to each other. We essentially showed them the "wow" factor.

Dustyn Gaston
Sunday, October 8, 2017Learn More About Dustyn
Tuesday we went to Edward Jones, which is run by Christine Short. She spoke to

us about her experiences and her life leading up to her business. One of the things I

thought was really helpful was learning that this wasn't her first pursuit in her career.

She originally worked as a teacher but later in life went to work with Edward Jones. It

really just puts everything in perspective. It doesn't matter what age you are, all that

matters is your pursuit of your dream.

Austin Hayes
Sunday, October 8, 2017Learn More About Austin
Friday was a normal work day as usual. I'm very proud of the newsletters we write! From

our teasers, titles and even the different sections we write very well as a team and we always

put together something wonderful. This excites me in terms of the group business, because I

know we can do something amazing and unforgettable!

Hayley Matson
Sunday, October 8, 2017Learn More About Hayley
---