CEO: Redefining Team Building
CEO Business Visits
---
High Ropes and Team Challenge Courses
Little Galilee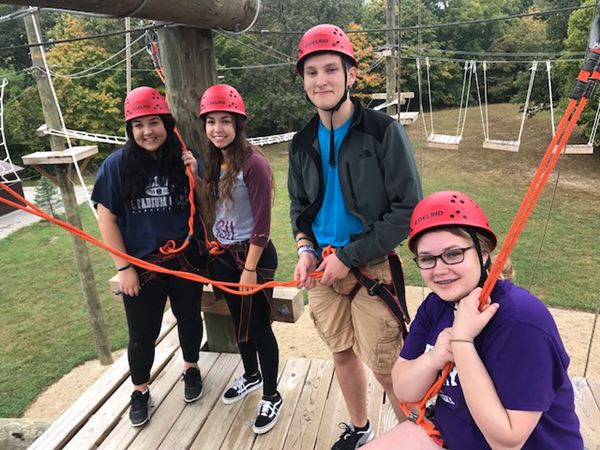 The CEO team visited the Little Galilee high ropes course. It teaches communication skills along with teamwork. While being suspended 20-35 feet in the air you have no option but to work with your partner. Each group of people can go off to whichever part of the course they choose but they must stay together at all times. After the high ropes there were more team building activities to follow. The boys and girls were separated into two teams and had to find a way to get a tire over a 10 foot post. Everyone had to talk amongst each other to figure out a way to make it work. The next activity had everyone standing on a narrow beam where the object of the activity was to not touch the ground and maneuver around to get shortest to tallest. Communication was key for this as well, everyone had to come up with a plan to get there without falling. The third activity was to get all ten people on a tiny four by four platform. After lots of failed attempts everyone finally made it on without falling. The whole trip to Little Gallilee brought the CEO team closer together and improved communication skills greatly.
---
Just Peachy
Leah Doneghue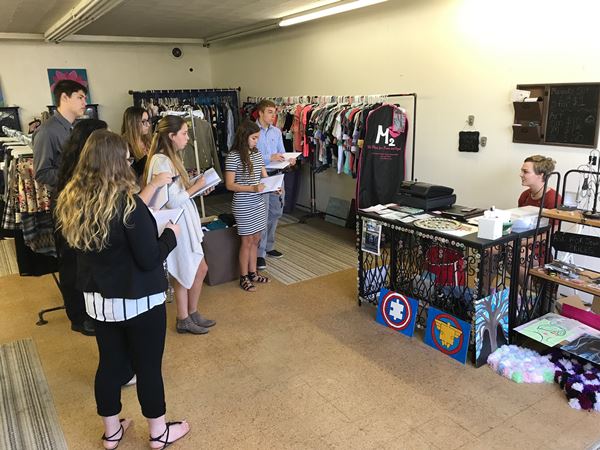 On Wednesday, the CEO class visited local thrift, consignment, and art shop, Just Peachy. They are located on 527 Woodlawn Rd. in Lincoln. The small business is owned and operated by 20-year-old, Lincoln College student, Leah Doneghue. Leah spoke to the group about the struggles that come with starting a business in a small town with nothing but a vision, and a strong drive. Having no previous management or business experience, this was a whole new world for Leah as she took a leap of faith. She told the class of the difficulties she acquired being a young entrepreneur in the business world. Leah has found efficient ways to grab the attention of her target audience (teens and young adults) by advertising through forms of social media. She explained the advantages and disadvantages of being self-employed, not having to lose money by hiring an employee, but having to work through the lack of time. Leah informed the group of the importance of being prepared for change, overcoming the negativities, and taking risks when starting a business.
---
Double Dee Acres Salon
Amy Davenport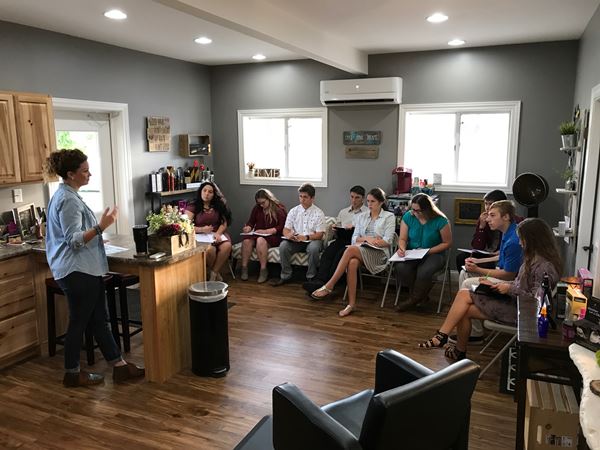 On Thursday, the Land of Lincoln CEO team visited Double Dee Acres Hair Salon. Amy Davenport explained the history of her business and where she is now. Throughout the visit she spoke on the importance of smart marketing and investments. She gave the students her personal keys to success: Be consistent, be honest, and emphasize on clear communication. Amy told them about the struggles of starting her own business, the obstacles she had to overcome, and the satisfaction of achieving her goals. Overall, the business visit was both informative and inspiring.
---