CEO: First Endeavors
---
Abraham Lincoln Memorial Hospital
Dolan Dalpoas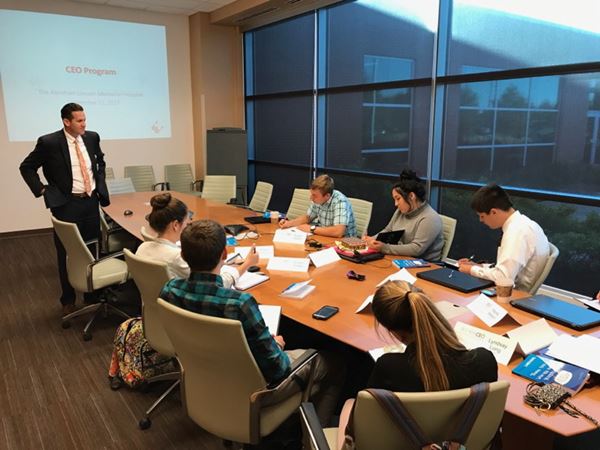 Doland Dalpoas, CEO and President of Abraham Lincoln Memorial Hospital, recently spoke to the Land of Lincoln CEO class. Mr. Dalpoas provided the group with a presentation on the history and success of the hospital. He discussed the ways in which the hospital impacted Logan county and has continued to thrive throughout the years. Discussing Doland's entrepreneurial achievements gave the students an inside look at the world of business and leadership. Through this opportunity, the students were able to gain a new knowledge of their community and the possibilities that are available to them.
---
Koehler Construction
Todd Koehler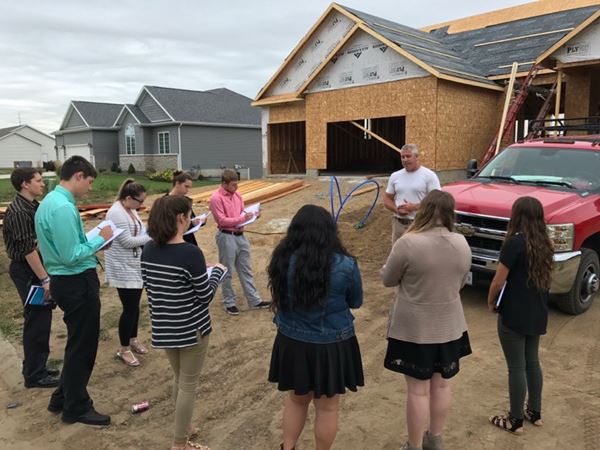 On Wednesday we went on a visit to a job site of Todd Koehler. Todd Koehler is the
owner of Koehler Construction. He told us about how much his business has evolved
and the struggles he has faced. He is also a firefighter so he works unusual hours. He
talked about building up your reputation by staying true to your word. He said two
phrases that really stood out.  They were, "do what you say you're going to do" and "your
word is all you have". We were also able to take a tour of the house he is currently
working on. It was a pleasure to meet Todd Koehler, and learn about how he operates
his business.
---